Mike Little
Stockport, UK
Tweet Archive for July 2022
RT @Fhamiltontimes: Met officers who were on the WhatsApp group with Wayne Couzens are giving evidence in their defence, about how their jo…
RT @Sistah_Space: Surprise surprise, the woman found dead in her flat after 2 years, was black.
This is so disgusting. Shame on the @metp…
The UK is the only country in the world to impose Christian worship in state schools. I've just signed…
https://twitter.com/i/web/status/1552714852635918337
RT @Humanists_UK: BREAKING: Denmark, Norway, and 20+ human rights orgs condemn the UK Govt on its decision to quietly remove 'sexual & repr…
RT @Humanists_UK: Why collective worship in state schools should end, in a nutshell 👇 pic.twitter.com/klRMI1efOq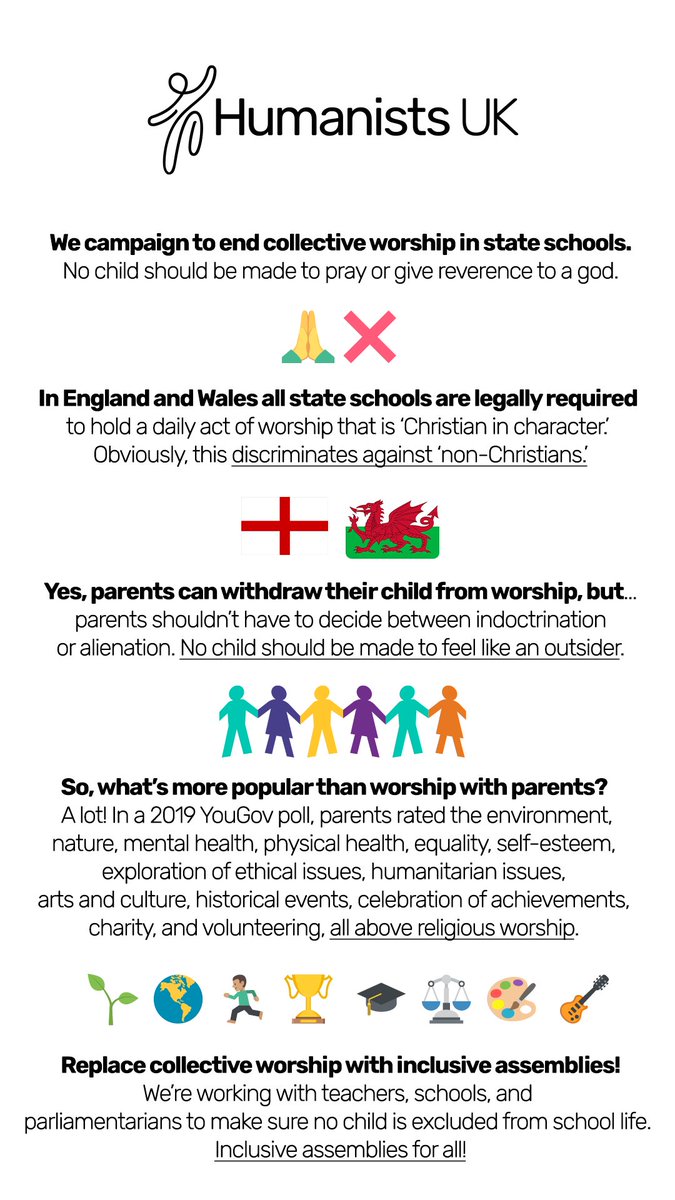 @makerpad Your tutorial site has been down for a couple of days.
RT @meeware: Something rather dispiriting about a group who convene to share anti vax conspiracy theories advertising themselves like this…
RT @ShaneMcC: We're looking for some support on our Black History Month schools engagement project.
Short contract for someone who underst…
RT @OliverKamm: She is absolutely right because her grammar is not "incorrect". Her speech contains non-Standard constructions, and these a…
@MiniGirlGeek I am, yes. We should. Though I am mostly still home-based, we could arrange something when you are back up north.
RT @humanmadeltd: 3/ To kick things off, here's a video put together celebrating the diversity and global worldview we're able to draw from…