Mike Little
Stockport, UK
Tweet Archive for June 2015 « page 2
RT @madlabuk: Limited places left on our Advanced and Intermediate #WordPress courses! Grab your spot at madlab.org.uk/courses/ http://t.co…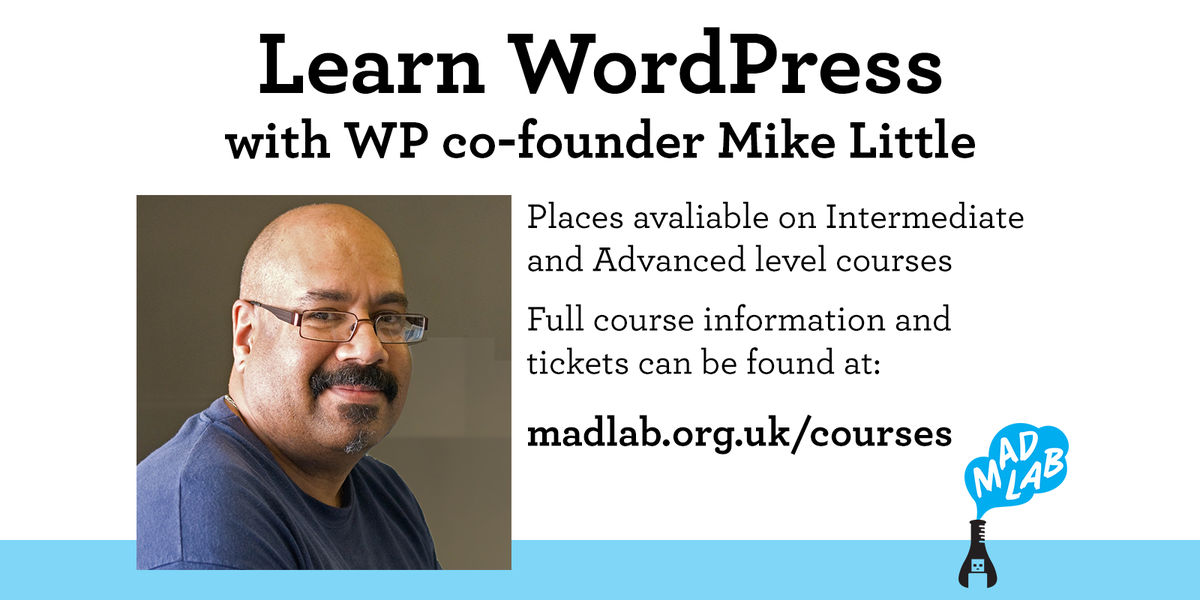 RT @johnthegeo: Annoyingly London-centric discussion on digital on @r4today. #TechCity. Get out more, use the talent outside London!
RT @madlabuk: Learn #WordPress from its co-founder Mike Little at Beginner, Intermediate & Advanced levels. madlab.org.uk/courses http://t…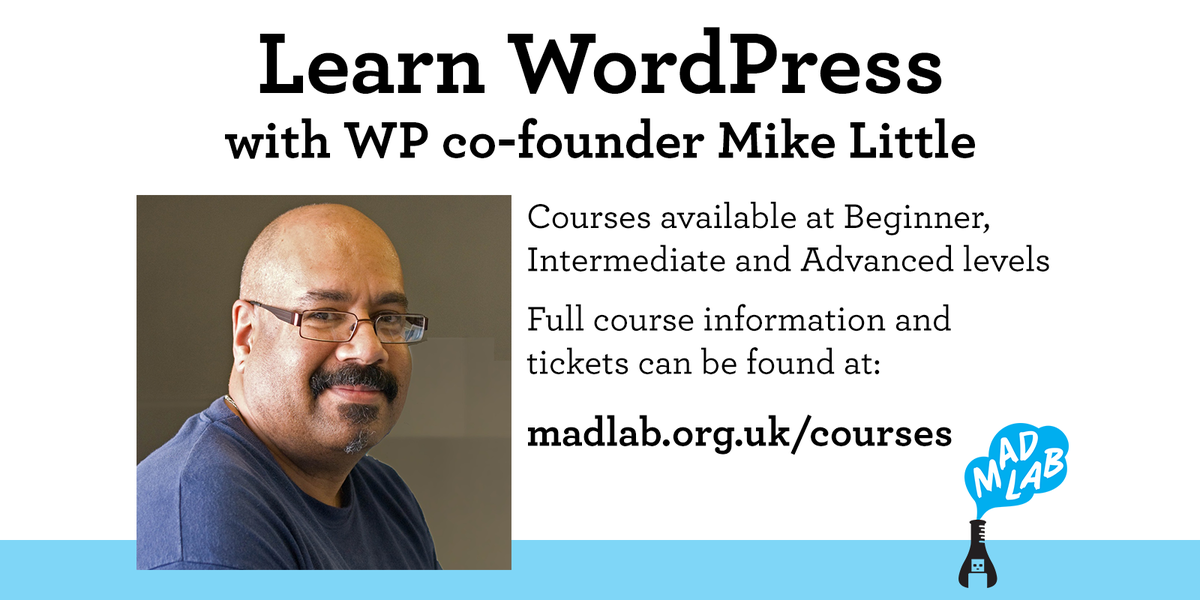 RT @EcoCraigJones: Good news for aquatic wildlife: Britain's major retailers vow to end microbead use buff.ly/1QhiY1N http://t.co/N1…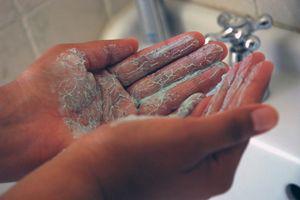 Eagerly awaiting Patti Smith. Excited she'll be performing the whole of the Horses album. I'm in the same venue I first saw her in 1978!
RT @SITP_NCL: Wednesday! @Suw will be chatting about @FindingAda – Ada Lovelace & promoting women in #STEM pic.twitter.com/DFZQuQ9ssm
http://t.…

RT @madlabuk: Grab a spot on our Advanced and Intermediate #WordPress courses before they go! More info: madlab.org.uk/courses http://t.co…